Since the beginning quality has been the key factor of our success. Based on the internal functioning requirement iso-9001 and qualtiy set up by out esteemed buyers- a quality manual has been made and checklists, standards, acceptance criteria, sampling plan, process specific requirements have been produced to all the departments to ensure effective implementation of quality standards.

Delite's manufacturing facilities are maintained 24 X 7 as per latest SA-8000 And Oeko Tex standards and have been accredited by various reputed National and International Authorities. The list is as under:.


AT GLANCE
--------------------

SA-8000 And Oeko Tex Certified Company

In-house facilities of Design – Weaving - Tufting – Dyeing- Dry Clean etc.


It is easy to find Delite International. Delite is located in the Northern Part of India near our capital (New Delhi) in India.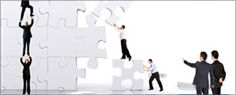 Delite,s Sales team strongly focuses at achieving a high level of customer satisfaction. We are proud of our unique ability to understand and answer to the obstacles and challenges which our customers are facing in their daily work...

An Excellent business opportunity is waiting for you. Why work for others be your own Boss.
(Download Franchise Query Form)
Click Here....